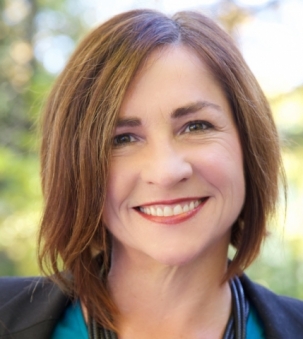 Josey Vogels
Sales Representative
Century 21 - All Seasons Realty Ltd., Brokerage - Bancroft
(613) 332-5500
(613) 334-9160
(613) 332-3737
Website
"Josey is not your typical agent. She is exceptionally patient and open-minded. She represented us both as a buyer and a seller and we could not ask for better results. We have recommended her to family and friends and will certainly work with Josey again!"

(read more from Buyers and Sellers in the About Josey section of my site)
I credit my parents for raising me with an great work ethic. As Dutch immigrants who survived the war and then moved to Canada with two small children and a few bucks in their pocket and went on to build a successful Dairy Farm operation and raise a brood of eight. As the youngest, I grew up learning to work hard.
After years as a farm girl, I made the move to the city, living in both Toronto and Montreal much of my young adult life,
making me a bit of a city and a country mouse.
I got my degree in journalism and communications in Montreal and, after years of working as a freelance writer and relationship advice columnist, my and my husband Daniel -- a professional photographer -- moved from Toronto to our cottage on Paudash Lake, trading in our urban lifestyle for a life in the country.
The decision to move from freelance journalism to real estate made perfect sense as it demands the same self-discipline and dedicated work ethic. My excellent research and problem solving skills get put to use every day in real estate. If you have a question, I'll find the answer. I also happen to think I'm a pretty good "people person" and can get along with just about anyone, I work hard on making my relationships with my clients both comfortable and easy. I try to focus on getting to know you and your needs, not trying to "sell" you something. After two decades as an advise columnist, I think I've developed a keen ability to read people and to address your wants and concerns. I use these skills to match people with their perfect home or their home with the perfect buyer. I would love the chance to find your perfect match!
For all your real estate needs...Just Ask Josey

Watch my video bio below:
Josey Vogels's Listings
Last Updated: February 20, 2018